URBAN NATURE RESEARCH CENTER
The Urban Nature Research Center is combining the talents of different NHM scientists to form the only research center in the United States dedicated to urban biodiversity and further understanding the ecosystems of Los Angeles!
NHM Citizen science projects participating in the UNRC include BioSCAN, RASCals, SLIME, the Southern California Squirrel Survey, and the Los Angeles Spider Survey. We will continue our high-profile research and community outreach, while also connecting with new collaborators and citizen scientists, in an increased drive to understand and improve conditions for L.A. nature!
We are seeking funding for general support, supplies, work study students, and more. Look at the donation levels to the right to see how you can help!
It will take a lot of person power and supplies to ensure the success of the UNRC. Will you help us?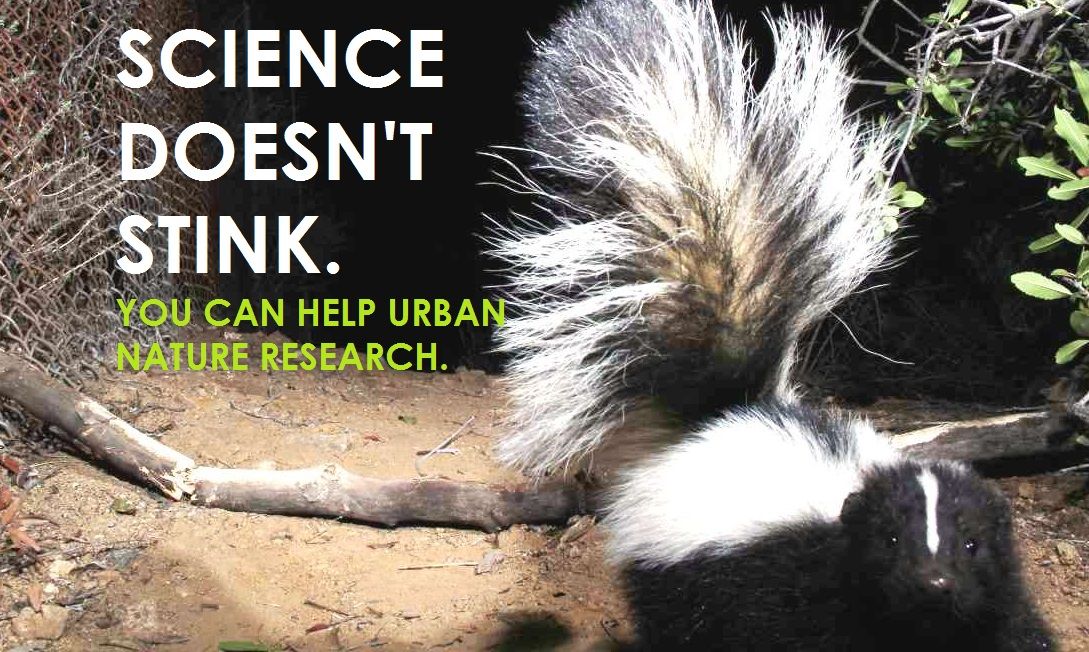 You can also submit nature observations to the UNRC curators! Download the iNaturalist app to submit nature observations, tag your photos on social media with #NatureinLA, or you can email your pics directly to nature@nhm.org.
In addition to helping us continue the largest urban biodiversity survey in the world, you will also receive cool perks for your donation! Take a look to the right to see premiums and benefits. Premiums are cumulative! You will receive everything available at your reward level and under.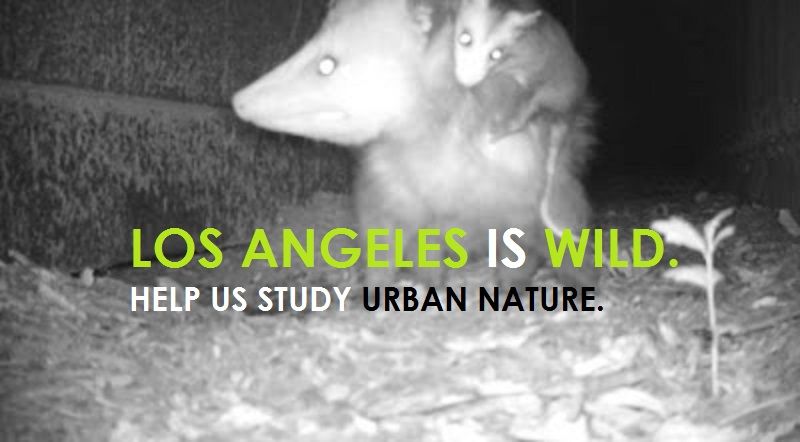 FAQs
Q: What is citizen science?
A: Citizen science is scientists working with the public to answer real world questions. Anyone can contribute to scientific research! In this particular instance, UNRC scientists can't access all of the land in Los Angeles - it's heavily populated with industry, businesses and residential areas. Citizen scientists can provide nature observations from their backyards and private property that our team otherwise couldn't get to, helping our scientists answer the question "What plants and animals have made their home in L.A.?". It is an important question that, until now, has never been so thoroughly investigated. Learn more at nhm.org/nature and get started using the iNaturalist app here.
Q: When will I receive the premium (i.e. cool gift or experience) for my donation?
A: The deliveries of experience based premiums like trips or BioBlitzes are subject to change and require flexibility due to weather, availability of UNRC staff, etc. Don't worry, we'll be corresponding with you about UNRC related news, programming, and to set up delivery of your premium (and to generally check in with you because you're great). The webpage honor roll and photography prints will be delivered within a few weeks of your donation.
Disclaimer: Vertebrates and terrestrial gastropods associated with UNRC projects are photographed only. Insects and spiders collected for UNRC related research are preserved in ethanol and accessioned into the Entomology collection.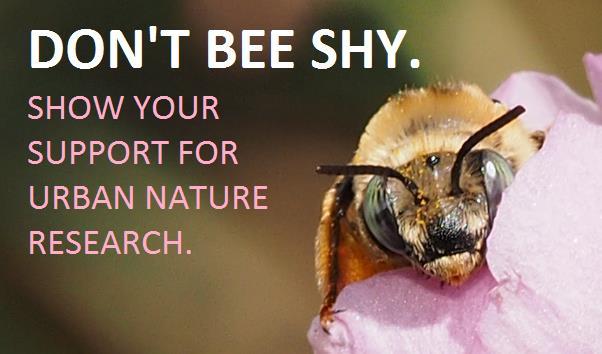 The UNRC would like to thank the following supporters for their contributions:
Cynthia Abrams
Joann & Stan Benson
Sandra Cutuli
Heather de Roos
Peter & Elizabeth Haaker
Ursula Heise
Rosalind Helfand
Chris Holabird
Richard Itomura
Tom Jacobson
Cydney & Kenneth Kirschbaum
Susan Kramer
Keenan McCardle & Drew Thomas
Diane McClure
Katie McKissick
Caroline & Franklin Moser
Mumsey & Allan Nemiroff
Sue Petteway
Tom & Meredith Reynolds
Guy Salisbury
In memory of Dr. Patricia Bates Simun and Mr. Richard V. Simun
April de Stefano
Erin Suyehara
Lana Terry
Marianne Tornatore
Jim & Mitzi Walters
Alvaro Vasquez
DONATE
$52,783
RAISED
$120,000
GOAL
| | | |
| --- | --- | --- |
| | | |
| This Campaign | 39 | 44% |
| has ended. | Believers | Funded |
This campaign has ended.